SyusRPG.mygs.co
---
SyusRPG.mygs.co ip: 139.99.2.183
Syu's RPG
Syu's RPG is minecraft MMOPRG server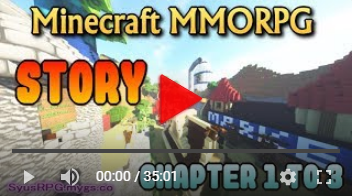 STORY >> https://www.youtube.com/watch?v=cO0x2MObsmo

RPG that unites the power together and captures the quest (story)
Kill monsters and level up!
If you get the buff skill of the party, you can challenge even stronger monsters.
There are status and skill allocations by occupation, and train characters according to their own play style.
Identify unidentified items dropped from monsters to become stronger, and get powerful equipment that no one has.
Also, don't forget to upgrade your equipment. Try to sell items that are no longer needed to players by trading.
When it gets stronger, work with your friends to defeat the event boss and get the raredrop avatar.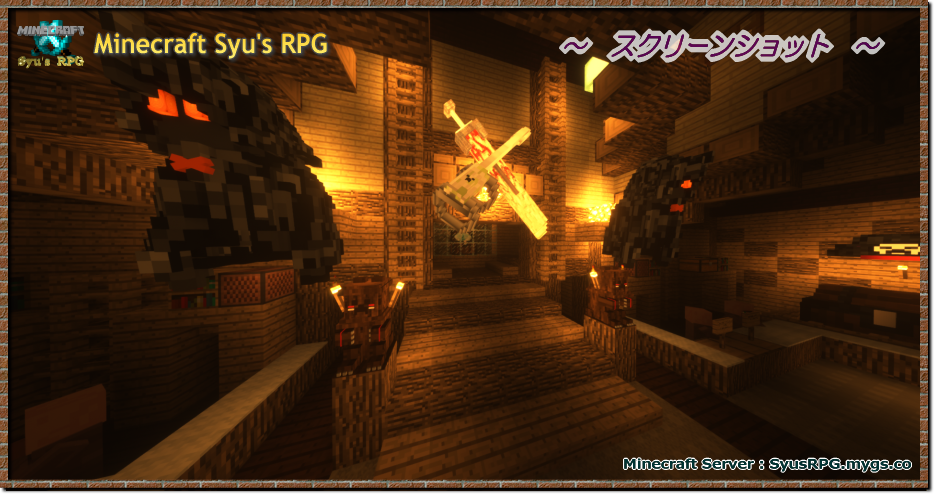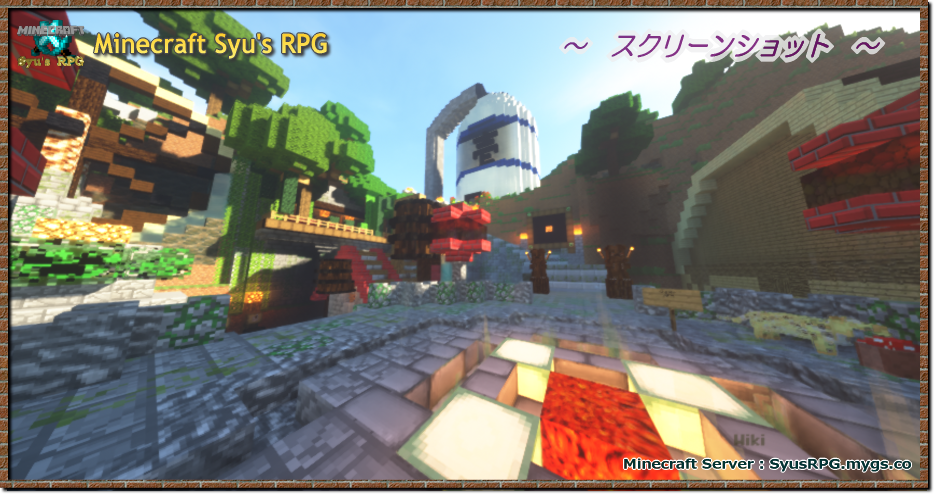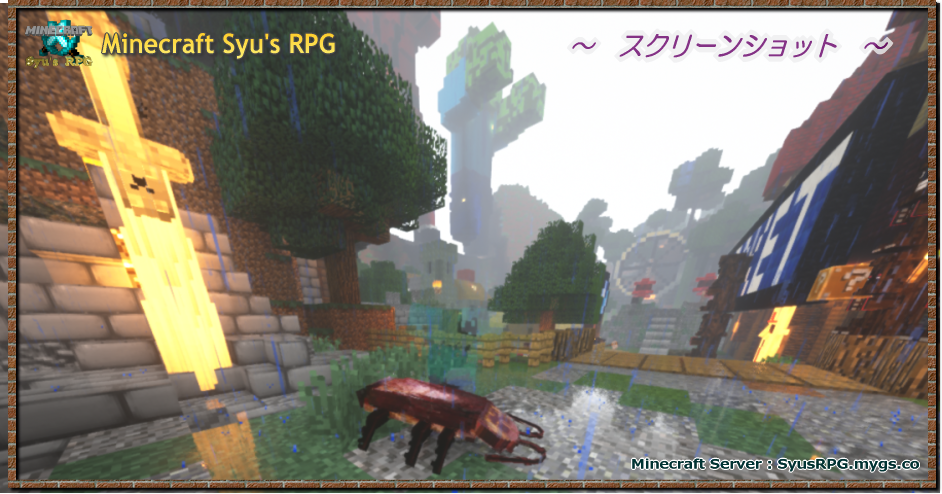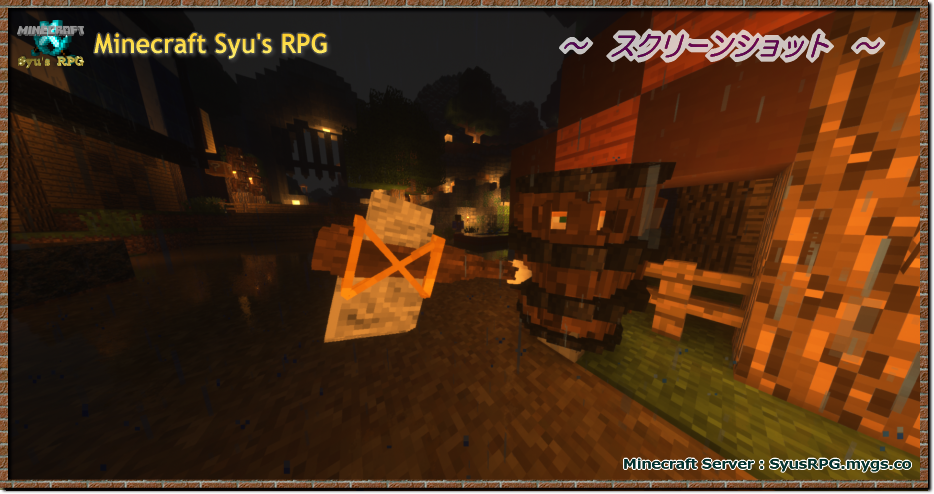 Avatar

Event Boss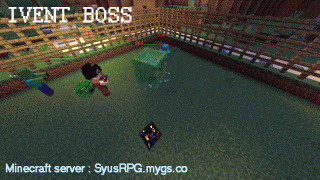 ・Wepon upglade mining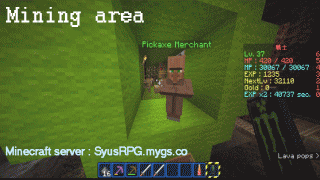 Get this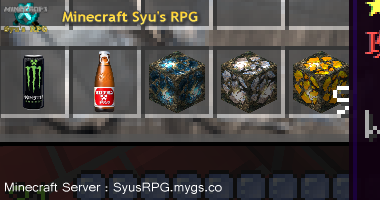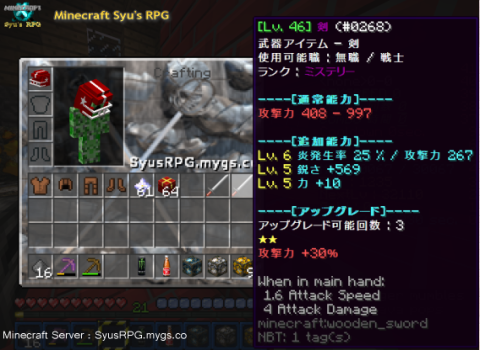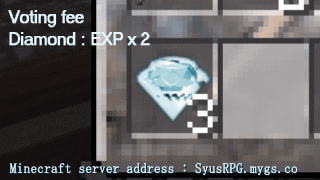 Playing movie - youtube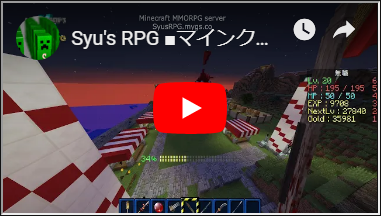 Identify - drop item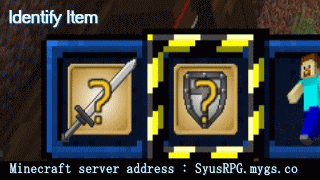 Languages
It corresponds to Japanese and English languages.


Skill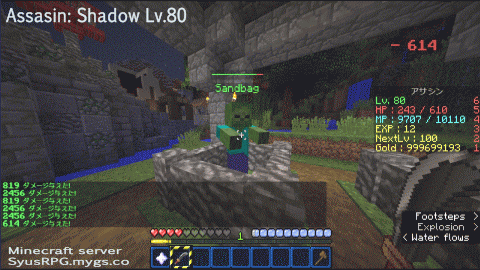 Monsters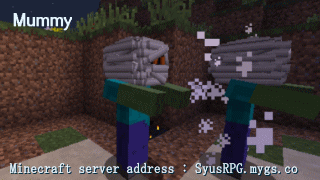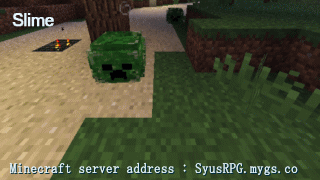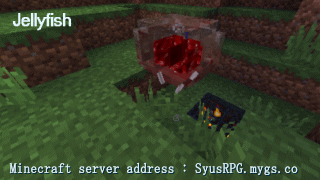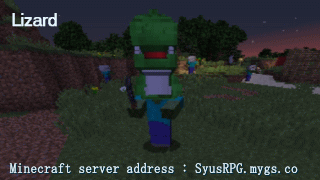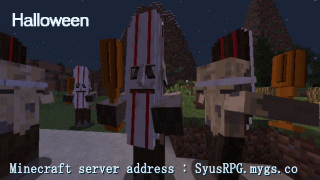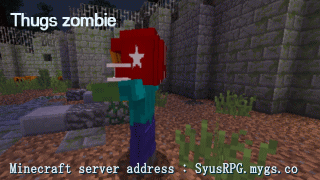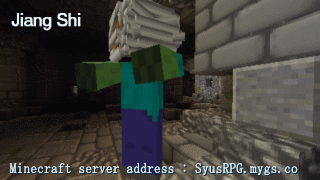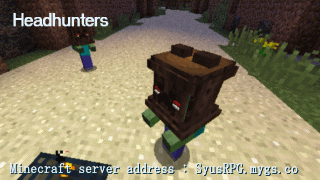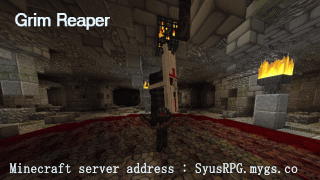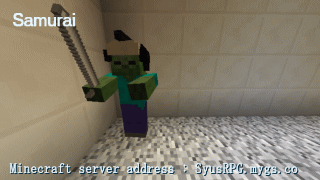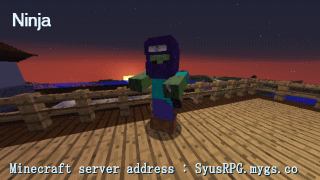 Hostname : SyusRPG.mygs.co
Version : 1.12.2

---
---